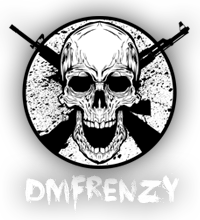 ATTENTION ALL DMFRENZY PLAYERS AND USERS!
Tryouts for the new and upcoming Counter Strike: Global Offensive ESEA open team will be starting on Monday, April 23th at Approx. 7 PM EST.
Tryouts will go on until we find the 5 that are best fit.

What are the requirements? Check below.

​
Must have a working and functional headset and microphone

Must be at least 17 years of age (Exceptions will be made)

Must have ESEA Premium or Insider

Must be a member of DMFrenzy.com (Click here)

Must be

AT LEAST

B-

on ESEA (Exceptions will be made based off of performance)

Must be willing to commit to practicing for long hours and creating time for the team
What are some tips for improving chances of being accepted?
​
Make sure to be on time to Tryouts. First Impression goes a long way.

Make sure to bring a positive and team-friendly attitude to tryouts.

Always maintain character. This isn't the time to think you are better than your fellow colleagues trying out.
What are we looking for?
​
Players that are active on DMFrenzy Servers (Not Required but favored upon)

Players that are willing to dedicated themselves

Players who have league experience (Not Required but favored upon)

Players who meet the requirements above

Players who want to have fun and love to win
If you have any questions or concerns, please feel free to PM me.

I can't wait to see who will be tryout out!

Applicants can apply here
​
Warm Regards,

Jeff "MeTeoRite" Fletcher
​
*League Fee's are paid for*
*Applicants are subject to a interview for a final decision has been made*
*Applicants will be contacted via Steam or Email*